Sacramento Connect Presents: Words Aloud
 A lively evening of prose and socializing
Wednesday, February 6 at Bows & Arrows!  
Join us at Bows and Arrows on Wednesday, February 6 for the launch of Sacramento Connect's monthly reading series featuring local bloggers, writers and reporters sharing their prose.
The premiere event will feature two local mom bloggers: Kelli Wheeler of Momservations, and Janelle Hanchett MacDonald of Renegade Mothering. After the featured bloggers, attendees are invited to read their own short pieces (2-4 minutes) during the open mic portion. Then stick around for the after-party with free snacks and socializing.

What: A reading series
Where: Bows & Arrows, 1815 19th Street (across from Safeway) [MAP]
When: 8:00-10:00 p.m. Wednesday, February 6
Cost: Free, but participants are encouraged to SIGN UP >>
Questions: Email Lisa Howard, Sacramento Connect Community Manager (lhoward@sacbee.com)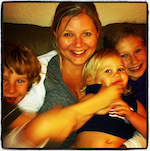 Janelle Hanchett MacDonald
www.renegademothering.com
@renegademama1
Janelle is a 33-year-old mother to three children—Ava (11), Rocket (7), and Georgia (2)—and wife to a man who thinks "getting dressed up" means shaving his forearm tattoo. Her blog provides a raw, funny, insightful and thoroughly honest look at parenting. Janelle is a featured blogger for The Sacramento Bee's blog network, Sacramento Connect and SacMomsClub To keep things interesting, Janelle is pursuing an M.A. in English Literature at CSUS. She hopes to finish within twelve years.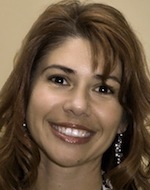 Kelli Wheeler
www.momservations.com
@Momservations
Kelli is an award-winning family columnist, author of the humorous gift book Momservations: The Fine Art of Parenting, and Sacramento mother of two. Kelli's column and blog features humorous and poignant observations about motherhood and family life. Kelli has been featured in Sacramento Magazine and Success Magazine. She is a featured blogger for The Sacramento Bee's blog network, Sacramento Connect and SacMomsClub, and also News10′s MyNeighborhood, and MomsLikeMeSac. She has written for former First Lady Maria Shriver, Sacramento Parent, Bay Area Parent, MomsLikeMe.com, Gannett News, CBS Local, Dannon, Fresh & Easy, Smile Generation, Tillamook and Sam's Club.

Registration is appreciated but you do not need to bring your ticket to the event. 

Blogs and community news in partnership with The Sacramento Bee
www.sacramentoconnect.com